ORCID® (Open Researcher and Contributor iD)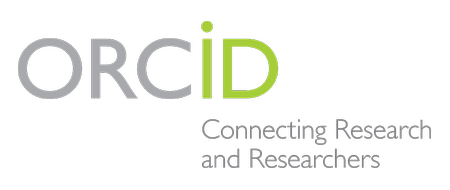 It is nowadays important for researchers/publishing authors to have an unambiguous identification and a chance to link the identity to their own research results.
Besides the problem of ambiguous author name (which can change, be abbreviated, be stated in different order etc.) there is a range of identifiers which are assigned to the author in various systems. Gradually, a need arises to unite these identifiers under one unifying identity.
CTU Central Library together with CTU Computing and Information Center has created an environment for assigning the unique ORCID identifier within CTU information system.
The solution is provided by ORCID (Open Researcher and Contributor iD) system.
What is ORCID?
ORCID (Open Researcher iD) is an open, non-profit community which focuses on solving the problem of unambiguous author identification.
ORCID provides a register of unique international identifiers and a transparent way of interconnecting research outcomes with these identifiers.
ORCID identifier should offer the authors a permanent identity similar to that created for entities in digital networks – digital object identifier (DOI).
ORCID registry provides an opportunity to individuals to obtain ORCID identifier, to administer their profile, and to search for other researchers, all free of charge.
ORCID profiles keep a record only of non-sensitive personal data such as name, e-mail, affiliation, research field.
ORCID understands the basic need of individuals to monitor how their data is shared and therefore it provides also the tools for managing personal data security.
ORCID membership for CTU
CTU Central Library together with CTU Computing and Information Center is a partner of a project which has been creating an environment for assigning the unique ORCID identifier within CTU information system.
Thanks to this project CTU has signed a contract about membership with ORCID organization, and CTU information system is included amongst so called Trusted Parties. Researchers who have been assigned an ORCID ID could Trusted Parties grant permission to update and read their ORCID profile.
Why ORCID iD?
The advantages of obtaining a unique ORCID identifier include:
Unambiguous interconnection of authors with their publications and grants across disciplines and institutions. At CTU it means an interconnection of ORCID with identity management system (that is Usermap ), CRIS (that is VVVS application), CTU Digital Library , Open Journal Systems publication platform, and study information system (that is KOS component of CTU information system).
A chance to create author profiles and lists of research results/publications which could be imported from various sources (e.g. Crossref), and so to create a complete author profile independently of institution.
Monitoring the author's professional history throughout his/her entire career. ORCID could be used e.g. for identifying the author in the Czech research evaluation system for the Research and Development Council. Since 2020, ORCID ID is required by the National R&D evaluation policy as an author ID in the Information System of the National Research, Development and Innovation.
Elimination of errors and duplications in research databases, duplications and changes of names, wrong diacritics or mistypes, etc. Useful for creating analyses from citation indices WoS and Scopus, or InCites tool.
Interconnection of existing identifiers and author profiles: ResearcherID, Scopus AuthorID, vedidk (in Czech national R&D information system), local institutional identifiers including internal CTU personal ID, identifiers of publishers and database producers etc.
How to get an ORCID iD?
Creating your ORCID identifier which is initiated by CTU information system (through USERMAP) means that you grant the CTU information system a right to update and read your profile in ORCID, and so you prepare the ground for an automatic data exchange between CTU information system and ORCID. This consent can be withdrawn at any time.
To obtain ORCID via CTU information system you need to log in to your USERMAP account.
Open Usermap website.
Log in to your account in top right corner (Your login and password is the same as for Study information system/KOS, finance information system/FIS etc.)
Your name appears in top right corner – click on it and you will see your personal data.
Go to "Settings" and click on "ORCID registration". Click the button "I want to create my ORCID iD".
A form pre-filled with USERMAP data will open. You only need to reenter email, set the password and confirm it. This password you will use for logging in your ORCID account and nobody except you will know it. The password has to be at least 8 characters long and contain both letters and numbers.
In the form, you can also set the default privacy settings of your account, i.e. who can see the data from your ORCID account.
It is also possible to set up a frequency of ORCID news e-mail alert.
It is necessary to check "I am not a robot" and your consent to the principles of handling personal data and the terms of use.
In next form you grant CTU information system a right to read your profile and create or update your activities..
You can change your password, granting the consent or privacy settings any time after logging in to your ORCID account.
After filling all data to the form you will be redirected back to USERMAP and a message appears about successful creation of ORCID. The identifier becomes a part of your identity information in USERMAP.
At the same time, you will receive an e-mail from ORCID where you have to verify your newly assigned identifier by clicking on "Verify your e-mail address" button.
You can log in to your ORCID account using your e-mail or ORCID identifier, and the password you have just set up. You can also sign into ORCID using institutional credentials (CTU login and password).
More information abourt creating ORCID identifier
What to do if I already have an ORCID identifier?
If you have already been assigned an ORCID iD, it is possible to interconnect it with CTU information system through USERMAP. It means that you include CTU information system to so called "Trusted Parties" and you grant it a right to update and read your ORCID profile. This way you enable an automatic data exchange between ORCID and CTU information system (e.g. CRIS/VVVS component).
To interconnect your ORCID with CTU information system you need to log in to your USERMAP account.
Open Usermap website.
Log in to your account in top right corner (Your login and password is the same as for Study information system/KOS, finance information system/FIS etc.)
Your name appears in top right corner – click on it and you will see your personal data.
Go to "Settings" and click on "ORCID registration". Click the button "I already have my ORCID iD".
A form opens where you log in to your ORCID profile.
Another form will open by which you grant CTU a right to read your profile and create or update your activities.
This consent you can withdraw in your ORCID account at any time.
After authorizing it you will be redirected back to USERMAP and a message appears about successful interconnection of your ORCID and CTU information system. The identifier becomes a part of your identity information in USERMAP.
You can log in to your ORCID account using your e-mail or ORCID identifier, and the password you have chosen. You can also sign into ORCID using institutional credentials (CTU login and password).
ORCID and citation databases
ORCID and WoS
ORCID in WoS
There are several ways to work with ORCID iD in WoS:
ORCID iD is automatically imported from your ORCID profile into the publication record in WoS. For publications indexed in WoS and saved in your ORCID profile, ORCID iD is automatically imported into publication record in WoS.


The article records may be imported into your ORCID profile automatically, for example by linking your ORCID profile with Crossref (database of publications, which are assigned DOI). This way ORCID iD transfers into WoS almost automatically. In that case such publications in WoS have your ORCID iD, but no ResearcherID.

Automatic update between Publons and ORCID profiles. In case you have your profile in Publons and in ORCID, you may link and synchronize them automatically. Then you may update your Publons profile only via ORCID. Or vice versa, records you add to your profile in Publons will be automatically sent to your ORCID. Having and maintaining your Publons profile brings two advantages:


Your publication records in WoS, which you have saved in Publons, are automatically assigned with your ORCID iD and ResearcherID.
You take over the control of your WoS Author Profile via Publons. In Publons you may update the list of publications, which appear in your WoS Author Profile. In WoS Author Profile you may read all your bibliometric indicators – total number of publications, citations, H–index. More information about WoS Author Profile are available in the article Author Identifiers under the tab ResearcherID.

Only publications with DOI identifier or WoS ID can be exported between Publons and ORCID. Detailed conditions on the integration between ORCID - Publons are stated here:
By creating your Publons profile, your ResearcherID will be created automatically and will display together with ORCID iD with all publications assigned to your profile.
ORCID and Scopus
ORCID in Scopus
ORCID iD displays in Scopus only on author profile page. It does not display with publication records. Scopus profile is generated automatically, authors cannot edit their profile in full range. They can only ask for correction of their name, affiliation and the list of publications.
You can link your Scopus Author profile to your ORCID and import your Scopus Author ID and your publications from Scopus to ORCID. To link your profiles, use the Scopus Author Feedback wizard. In this process, you can adjust the list of your publications in Scopus (delete incorrect and add new ones), then adjust your name and affiliation, after that you can link your Scopus profile with your ORCID.
Scopus links publications to author profiles only automatically and ORCID iD is one of the parameters, which is used to assign records to profiles. In case you submitted your ORCID ID with your publication and your ORCID ID is linked with your Scopus profile, the chance your publication will be assigned to your profile correctly is highly increased.
FAQ
Do you have duplicate ORCID iD?
The ORCID Registry is designed to discourage more than one account for an individual. In case you inadvertently register more than one ORCID iD it is desirable to remove the duplicate iD.
Please note that this action will delete all information and permissions from the duplicate record (they cannot be transferred); only the email address(es) associated with it will be transferred to your primary record. Once a duplicate record has been removed, it cannot be reinstated. If you have more than one record to deprecate, simply repeat this process for each additional record.
To deprecate your duplicate record
Log into the primary account/iD you want to keep.
Go to Account settings (under your name) in right upper corner
Select Remove duplicate record.
Enter ORCID iD and password for the record you want to deprecate. If you have forgotten the login details for your duplicate record, you can reset your password.
Data on the deprecated account will be deleted, and the iD will point to your primary record, both in the user interface and the API. An example can be seen here.
The duplicate iD is listed in USERMAP
It is necessary to deprecate the duplicate record at ORCID at first.
Enter the request to remove the duplicate iD in USERMAP via the helpdesk.
Interconnect the primary account/iD with CTU Information system.